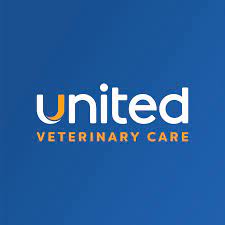 UVC Animal Hospitals Strengthen Patient-Clinic Bond with Easily Accessible Otto Care
Otto Care fosters convenience, quality care, and commitment to pet healthcare planning for UVC clinics
United Veterinary Care (UVC) is a national group of general, specialty, and emergency veterinary practices united in their vision of improving the lives of all pets and people.
Four UVC clinics currently use Otto Care, and we had the opportunity to sit down with team members to discuss how Care has helped their clinics' commitment to quality pet health.
Chris Mole, DVM and Medical Director at UVC, states, "What I like most about Care is that [clients are] able to afford a treatment plan more easily and make payments. It also helps to bond the client with the practice. They're more likely to revisit and then their pets are more likely to get better care."
Increased spend and the benefits of Care for your clinic
Care offers a broad spectrum of benefits for both veterinary practices and pet parents, and focuses on accessibility, improved patient outcomes, and driving veterinary hospitals' economic growth.
Care clients get the best value and their pets get the best care, all while driving additional hospital revenue per member. Care provides a huge positive financial impact inside clinics by increasing client spend. Hospitals have increased ATC by up to 105% with Care.
Dr. Mole states, "I would 100% recommend Care for other veterinary hospitals. You're getting a more consistent cash flow, you're not having highs and lows, and it makes running a business a lot easier." He continues, "The revisit rate will almost certainly increase for the clients that are on care plans compared to clients that are not."
Reducing financial burden
The financial burden of vet care can be a major reason why clients are hesitant to get regular check-ups or pay for more costly preventive and diagnostic care. With Care Memberships, UVC hospitals help their clients overcome financial barriers that hinder veterinary care.
Melissa Feldman, DVM and Area Medical Advisor for UVC, states, "Having the flexibility as a clinician to not focus on finances because patients are on a membership plan and do what's best for the patient is a huge weight off of our shoulders and the client's shoulders."
Pet parents enrolled in Care Memberships receive an instant account credit they can use toward any services or products offered by your clinic. Care Memberships are unique in that they provide more flexible coverage that pivots as pet needs change, whereas other Membership plans tend to restrict what treatment plans are covered by a given plan.
Care Memberships also save your team time by cutting out the conversations surrounding the budget for treatment plans. In essence, it acts as a shortcut to "yes."
Katelynn Lassiter, Practice Manager at Curry Ford Animal Hospital states, "I have noticed a lot of my clients are doing further diagnostics now that they have the memberships." Dr. Feldman adds, "We recommend Care Memberships to all of our patients. I can't really think of a scenario where it wouldn't help a patient or a client."
Improved case acceptance and care for pets
Wellness exams are crucial for early diagnosis of diseases and can lead to a longer, happier life for pets.
Care Memberships provide pet parents with access to regular health exams, enabling veterinarians to proactively monitor the pet's health, detect potential issues early on, and provide timely interventions for better long-term outcomes.
Care memberships encourage clients to bring their furry friends in regularly — or if they suspect something is wrong — and provides them peace of mind knowing the appointment will be covered by the membership.
Candi, Lead Receptionist at Curry Ford Animal Hospital, notes, "Clients schedule their appointments right away, and they really care about their babies." She adds, "They want to do what's best for them. And usually once they sign up, they go for everything to make sure their pet is healthy."
Care Memberships make a lasting impression
Care Memberships automatically create positive impressions for both your clients and employees. Care Memberships aim to increase veterinary care and compliance so your clinic can provide the best quality care for your patients.
Dr. Mole states, "It's a 10 out of 10. Clients are signing up from their phone. It's that easy, and it takes the responsibility off the team." He continues, "The 24-7 vet support is amazing, if they have something happen after hours. The clients that have signed up are very happy with Care."
For more information about Care Memberships and how veterinary practices can leverage this innovative solution, please visit the Care Memberships page.