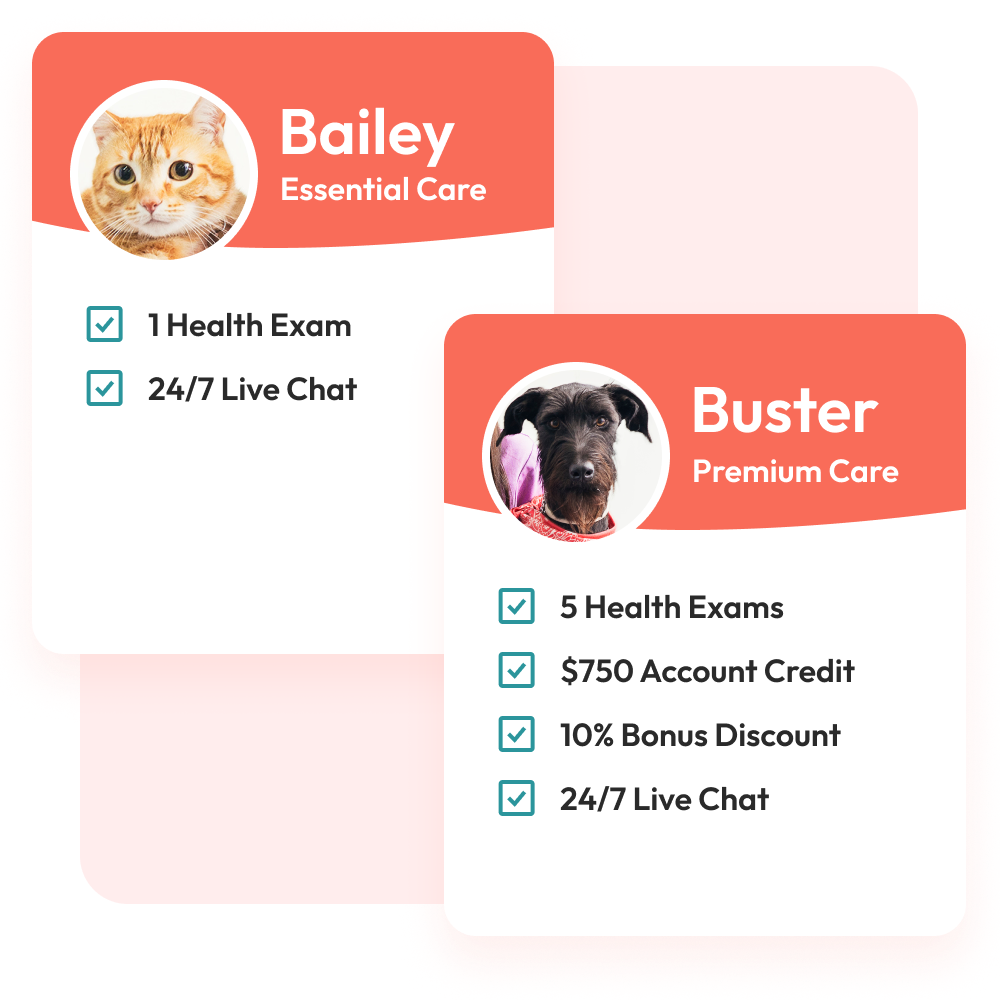 OTTO CARE
Your practice, your plans
Care is a customizable membership program designed to streamline veterinary care plan management, enabling you to dedicate your time to what truly matters — helping pets.
Customize every aspect of your membership program.
Prioritize and drive your practice's business goals.
Achieve better patient outcomes with Care.
See what clinics are saying about Care
See what clinics are saying about Care
Pet parents love Care, too
When it comes to veterinary care, one size doesn't fit all — why would a membership program be any different?
Care Memberships celebrate that all pets' annual needs are unique. Pet parents can choose the level of Care that suits their pet's healthcare needs, all while gaining access to 24/7 pet advice.